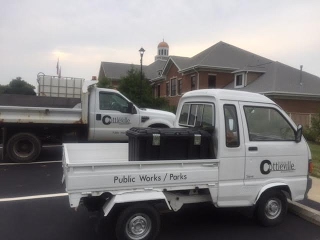 Community Development/Public Works is committed to elevating the quality of life in Cottleville. We accomplish this through open communication, building partnerships, and finding solutions to the needs of our residents.
The Department is responsible for proposed land use by both private and government development, building, and managing and processing the infrastructure and transportation within the City.
Building
Building Permits are required for most building construction activities.
Construction
Contractors need to obtain proper permits. Please check each permit requirement as multiple permits may need to be obtained
Land Use
Land Use encompasses planning, zoning, development and construction within the City.
If you are interested in how to develop or use land within Cottleville, contact our City Administrator at [email protected]
Maps
City maps are available for download in pdf format.
Stormwater Management
Cottleville is committed to protecting water quality throughout the City and County. For more information Click Here.
Zoning/Development
Land Use requirements from Zoning and for Development withing the City of Cottleville will depend upon the type of use of development being proposed as well as the location of the use within the City.  See Zoning Map.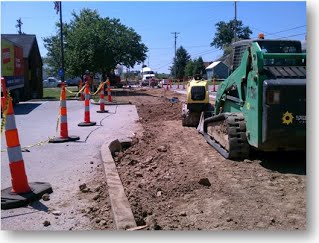 The Public Works Department is responsible for:
planning, construction, and maintenance of public infrastructure, usually in the City's right-of-ways, such as streets, storm sewers, traffic lights and drainage easements.
The City of Cottleville contracts with St. Charles County to provide maintenance for most public improvements. However, any questions or concerns regarding a Public Works issue should be directed to the Public Works Director who will examine the situation and relay applicable information directly to St. Charles County.
For questions regarding Community Development or Public Works, contact our City Administrator/Public Works Director at
636-498-6565, ext 202
or [email protected]