The City of Cottleville provides many ways to have an active lifestyle in our community. Enjoy our 210 acres of park grounds and 38.5 acres of lakes. Some of our other facilities include:
Legacy Park located at 5490 Fifth Street near City Hall on Hwy N.
Hansen Park is the home of McCauley's Playground located behind Mercy Kids on Ohmes Road.
Scott A Lewis Park located in the rear of Miralago Subdivision off Mid Rivers Mall Drive at 1000 Scott A. Lewis Lane.
College Meadows Park located on North Side of St. Charles Community College campus.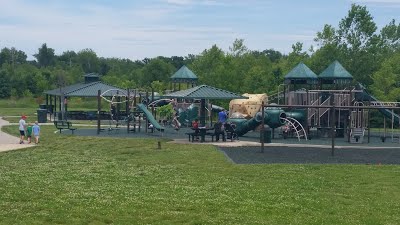 It's easy to plan an outing or event in our Parks. Our parks are used for 5K run/walks, graduation parties, birthday parties, and fundraisers throughout the year.
Pavilions are available to rent by reserving online or by completing a Pavilion Reservation Form and remit it to City Hall along with your cash/check payment.
A limited number of special event applications are accepted each year.  For special events, please contact Amy Lewis
636-498-6565 dial 5 or [email protected].
If you would like to know more about public events and happenings in the Parks and within the City, check out the City Calendar or our Facebook Page.