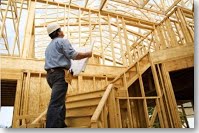 Building Permits are required for most building construction activities in the City of Cottleville.
Occupancy permits are required for changes in use and tenancy of commercial and residential structures within the City of Cottleville.
The following are provided as general guidelines for building activity within the City of Cottleville and may not be applicable to every situation.
To schedule Residential and Commercial Inspections, please contact the Cottleville City Hall at (636) 498-6565.
For additional permitting and inspection requirements, please contact local fire department.
Cottleville Fire Protection District - (636) 447-6655
Central County Fire & Rescue - (636) 970-9700
Occupancy Permits
The following projects require an occupancy inspection and permit within the City of Cottleville.
Occupancy inspections are provided as a courtesy at no cost to you by the City Inspector and can be scheduled simply by calling 636-498-6565.
Buying, Selling, Leasing, or Renting a residential structure
Changing tenancy of a residential or commercially leased or rented structure/space
Changing the use of a structure (such as changing from residential to commercial)
Changing ownership of a commercial structure
Building Permits
To be sure your project requires a Building Permit, please see examples below of projects that need Building Permits.
All new construction of a residential or commercial structure
Any electrical re-wiring of a home or addition
Changes in electrical service or service up-grade
Plumbing changes in home or an addition
New garages, carports, room additions
Retaining walls over 48 inches high
Replacement of air conditioner & heating units
Pools (above and in ground)
Decks
Fences
Codes
The City of Cottleville has adopted the following building codes as standards for residential and commercial construction:
IBC 2015
IRC 2015
NEC 2014
IMC 2015
IPC 2015
IPMC 2015
For information about these codes or to order copies, please visit www.iccsafe.org.