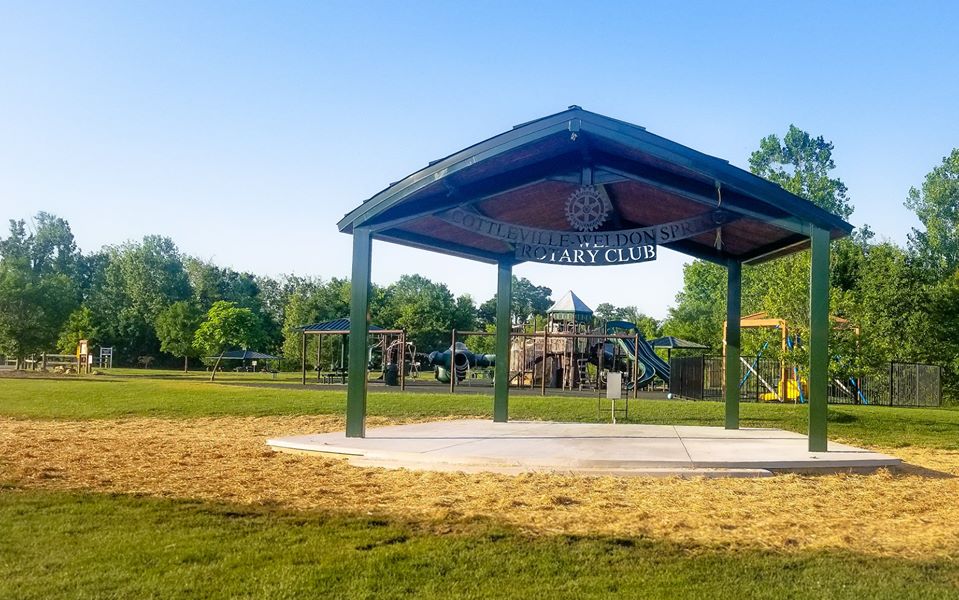 The Cottleville/Weldon Spring Rotary Club, The St. Patrick's Foundation, and many others worked to provide funding for the Cottleville Weldon Spring Rotary Amphitheater stage located in Legacy Park.  
The CWS Rotary Amphitheater was completed in 2020.  Adjacent  restrooms were added in 2021.  The amphitheater is complete with electric, a raised covered stage for a limited number of; plays, music performances, movies, and other fun events for local residents.  There is no lighting at the CWS Rotary Amphitheater Stage.  
*At this time, the CWS Rotary Amphitheater is not available to be reserved.
*Amphitheater sound not permitted after 10:00 pm Sundays - Thursdays & 11:00 pm Fridays & Saturdays.
Music schedule at CWS Rotary Amphitheater - 6:00 pm to 8:30 pm.
Interested in becoming Twilight Tuesday entertainment or a sponsor?  If so, please contact Amy Lewis in writing at [email protected]