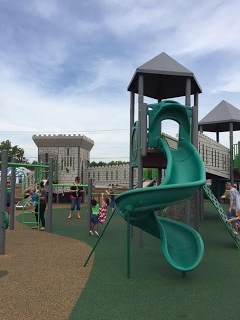 In October 2016, the City entered an agreement with Mercy Medical for a new park to be named Hansen Park.
McAuley Playground is located in Hansen Park at 65 Ohmes Road, behind the Mercy kids Medical Building.
This is an inclusive playground specifically designed to remove physical and social barriers so ALL children with and without disabilities and/or critical illnesses can play side by side with their peers and families.
Hansen Park received its name from the late Jeff Hansen who owned Hansen Tree Service. Mr. Hansen was killed in a plane crash in 2015. Prior to his death, Mr. Hansen was a major contributor to area charities.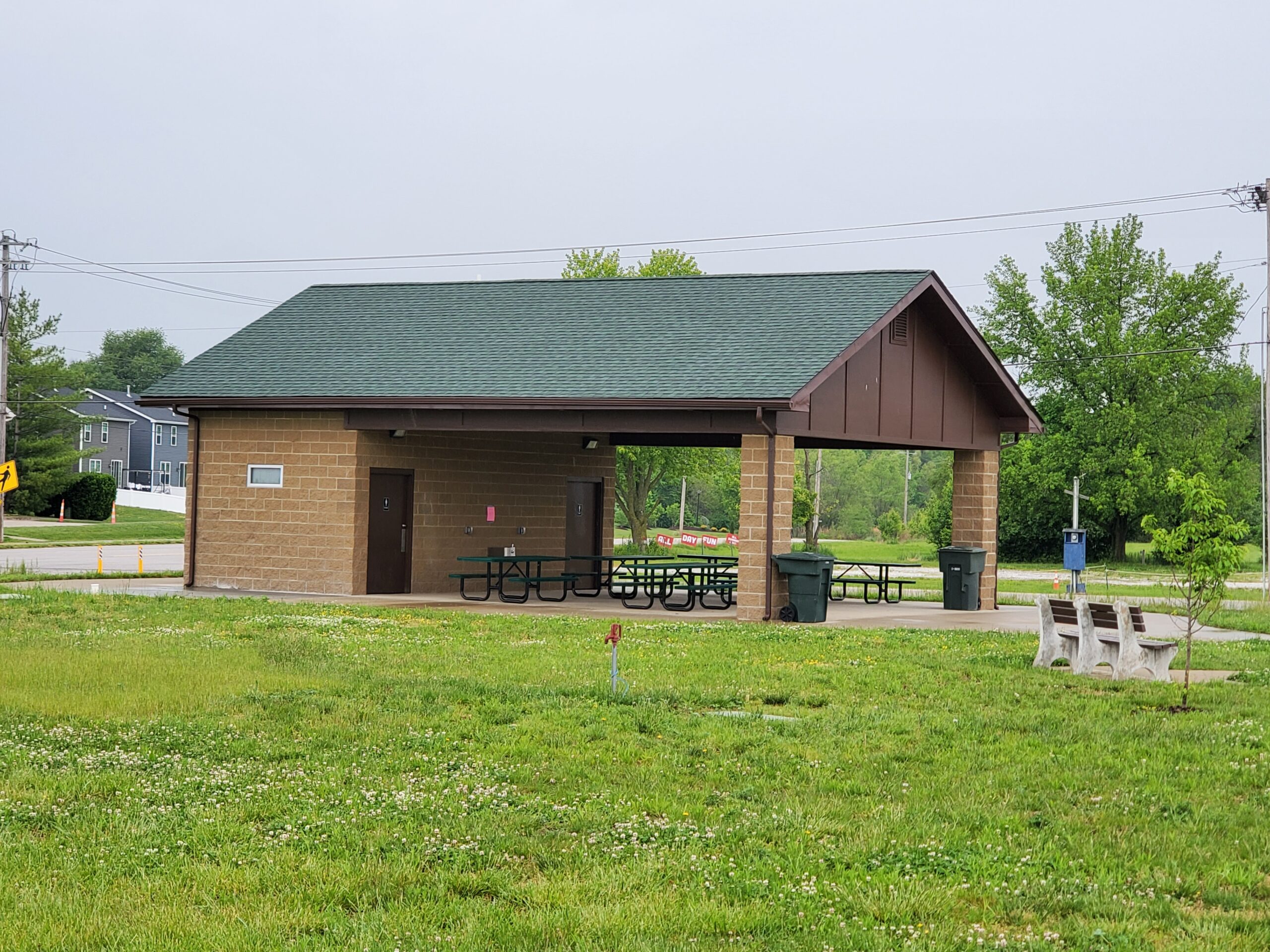 McAuley Playground was mostly funded by City of Cottelville, donations, along with a grant from the Missouri Department of Natural Resources. McAuley playground received its name from Sister Catherine McAuley who was an Irish Catholic who founded the Sisters of Mercy Health and provided health care for those in need.
This park is home to Pavilion 2 which was added in 2020 after receiving a hand & water conservation fund grant.  Pavilion 2 accommodates 50 people, offers electric, ADA picnic tables, and ADA compliant restrooms.
Pavilion 2
This park is home to Pavilion 2 which accommodates approximately 50 people.  Pavilion 2 was constructed in 2020 and features a playground, electric, and bathrooms. This pavilion can be reserved using the reservation process.