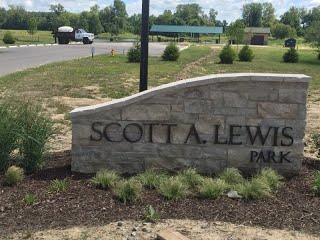 Scott A. Lewis Park is Cottleville's newest addition to our Parks system. This park is named after the former long term Chief of Police/City Administrator who was later elected St. Charles County Sheriff. Sheriff Lewis continues to serve as Cottleville's City Historian. This is a 65 acre park with two lakes. Buchheit lake is 18 acres. The total area of both lakes is 22.5 acres.  Kayak and stand up paddle board rentals are available to be used on Buchheit Lake.  Rentals are through Rent.Fun app.  Please see their instructions for use.
You can find Scott A. Lewis Park within the Miralago Subdivision off Mid Rivers Mall Drive at
1000 Scott A. Lewis Lane.
https://www.rent.fun/cottleville-mo

For rental issues or customer service needs, use the app or contact support at:
386-200-1385
[email protected]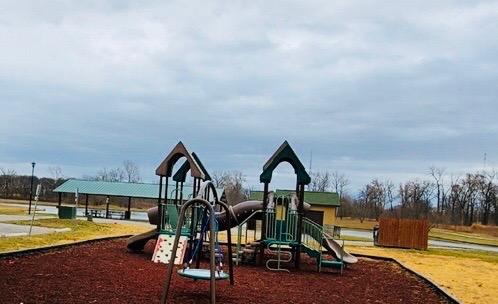 Playground
Added in late 2019, this playground is designed for children from 2-7 years of age and is located near Pavilion 1 in Scott A. Lewis Park. Let your children climb, swing and slide on this playground.
Buchheit Lake
Stroll the 8' wide paved trail in Scott A. Lewis Park for a scenic view of Buchheit Lake. The lake is named after Don Buchheit; a longtime Cottleville resident and business owner, who served Cottleville for 30+ years as Alderman in Ward 2.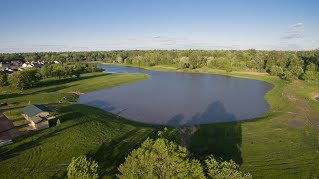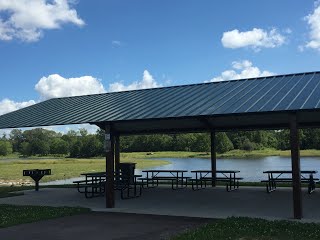 The Park is home to Pavilion 1 which houses approximately 60 guests. Pavilion 1 also offers a playground, electricity, large bar-b-que grill, trash cans, bathrooms, adjacent parking, a paved walking trail, and boat ramp for water sports such as canoeing, kayaking and long boarding.
Boat Ramp
The boat ramp at Scott A. Lewis park provides access to Buchheit Lake for fishing, and small boats such as; kayaks, paddle boats, canoes, long boards, etc. No gas motors are allowed, electric motors only.