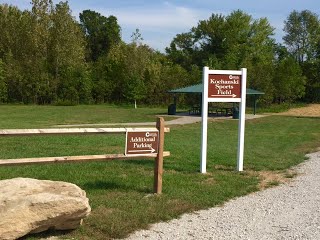 Kochanski Multi Sports Field was completed in 2016. This field was made possible between the City of Cottleville and a LWCF Grant. The field is located in Legacy Park at 5490 Fifth Street behind Pavilion A and is used for football, soccer, and other sports.
Kochanski Multi Sports Field is available on a first come first serve basis unless otherwise reserved.  To make a reservation, fill out the form and remit payment.
For reservation availability, please refer to the Kochanski Sports Field calendar below.
Kochanski Multi Sports Field was named after the late Stephen Kochanski who served as Cottleville's first Mayor (after Cottleville became a 4th class city). He later served as our City Administrator and was also employed in our Parks & Recreation Department, at the time of his death.
Goal Posts & Nets
Multi sports field offers regulation size field with football goals and soccer nets.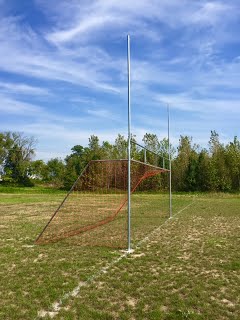 Bleacher Seating & More
Bleacher seating, including handicap access, recycle receptacles, and additional parking.