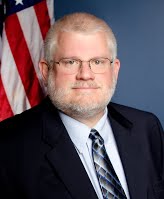 Rich Francis, P.E.
City Administrator
Director of Community Development
Office: 636-498-6565 dial 6 
[email protected]
     The City Administrator is appointed by the Mayor with the approval of the Board of Aldermen. The City Administrator supervises the day-to-day operations of the City Government and is responsible for the employment and performance of all City staff.
     The City Administrator makes recommendations to the Mayor and Board of Aldermen on legislation, policies, programs and services. The City Administrator acts as the City's Purchasing Agent, Risk Manager, and Personnel Director.
     The Director of Community Development is responsible for managing and processing the infrastructure, public works, and proposed land use by both private and government development within the City. The Director advises the Old Town Historic Commission, Planning and Zoning Commission, Board of Adjustment, and Board of Aldermen on issues related to each of these areas.
     The Director of Community Development assists in overseeing the development of the City by developing Master Plans related to Transportation, Land Use, Trails and Parks, and other infrastructure needs. As development does occur, the Director administers escrow releases, performs site inspections, and responds to citizen communication for commercial, industrial, and residential developments.
The Assistant City Engineer is responsible to maintain compliance with MS4 regulations and perform site inspections for siltation control management.
The Assistant City Engineer reviews, approves and permits residential and commercial construction plans and performs site inspections of streets and storm sewers and confirms compliance with specifications.
The Assistant City Engineer maintains residential and commercial escrow accounts and assists with yearly project budgets. The Assistant City Engineer manages and inspects City projects including: new roadways, parking lots, trails, sidewalks, etc.
The Assistant City Engineer oversees the City's street and sidewalk repair program and responds to inquiries from: contractors, developers, property owners, staff, and the general public.
     The City Clerk is responsible for recording and filing official municipal records, preparation and distribution of City Ordinances and resolutions, meeting notices, agendas, minutes and filing official notices and advertisements.
     The City Clerk performs voter registration, notary public services, accepts filing for candidacy in municipal elections, officially swears in public officials and employees and is the custodian of records and the Seal of the City.
     The City Clerk also issues business and liquor licenses as well as permits.  The City Clerk is a bonded Notary with the State of Missouri and notary services are available at City Hall.
     The City Treasurer is responsible for all of the City's financial and accounting functions, as well as assisting the Mayor and City Administrator with the preparation of the City's Annual Budget, Cash Management and Investment, Purchasing and Property Management. The City Treasurer is assisted by a Certified Public Accountant who prepares audited financial statements annually.