A Pavilion Reservation Form must be accompanied by payment (cash or check) to the City of Cottleville prior to a reservation being confirmed. Click on the link to download a blank form. You can turn in your registration and payment in person, place it in our drop box located on the pillar outside the front door of City Hall, or by mail to City of Cottleville.
Parking or driving on grassy areas and sidewalks is strictly prohibited.
Pavilion Rental Fee(s) are Non-Refundable
Cottleville Resident:                         $25.00 (4-hour block of time)
Not a Cottleville Resident:            $50.00 (4-hour block of time)
A Pavilion is not reserved until payment and a registration form is received. Scroll down to see if the Pavilion of your choice is available on the Pavilion calendars below.
Pavilion A
Legacy Park - Highway N
This Pavilion is the largest, pavilion (30' x 60') and nearest to the playground and wetlands area. Pavilion A also has two barbecue grills, two 20-amp electrical circuits and a portable restroom available nearby.  Pavilion A accommodates 80 people.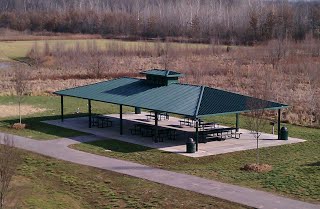 Pavilion B
Legacy Park - Highway N
This Pavilion is near the Bark Park and is 24' x 24'. Pavilion B has electricity, a barbecue grill, and is a short walk to the playground and restrooms.  Pavilion B accommodates 40 people.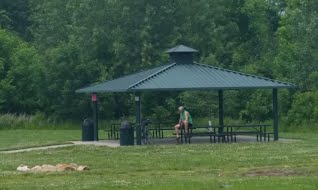 Pavilion C
Legacy Park - Cottleville Parkway
This 30' x 30' Pavilion is located in
Harmony Ridge Subdivision near
Cottleville Parkway. This Pavilion has
a playground, two barbecue grills, electric, and a restroom near the pavilion. The Pavilion is located on Harmony Lake and just a short walk to nearby trails.  Pavilion C accommodates 60 people.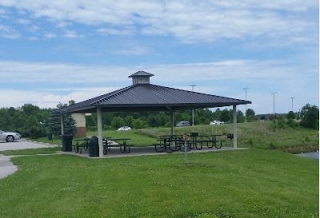 Pavilion D
Legacy Park - Harmony Lake Dock
This 20' x 24' dock is located on the water at Harmony Lake near Cottleville Parkway. The dock offers a near by restroom and walking trails.  Dock D accommodates 60 people.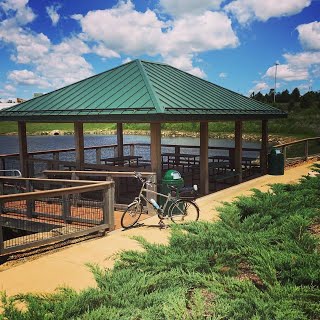 Pavilion 1
Scott A. Lewis Park
This 32' x 50' Pavilion is located within Miralago Subdivision off Mid Rivers Mall Drive.  Pavilion 1 offers a bbq grill, electric, restrooms, near by trails, boat ramp and two lakes for fishing and kayaking.  Pavilion 1 accommodates 60 people.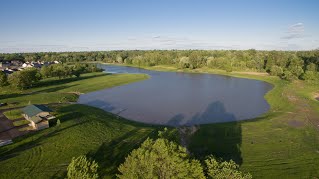 This 26' x 26' Pavilion is located at 65 Ohmes Road at McAuley Playground in Hansen Park. Pavilion 2 offers electric, ADA compliant restrooms, and ADA picnic tables.  Pavilion 2 accommodates 50 people.