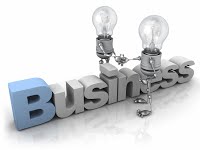 Do you have a new business in Cottleville?
Please find our applications under "Forms, Permits, & Licenses". Some items you may need in order to get your business started in the City of Cottleville are:
Missouri Retail Sales Tax License stating your are inside the City Limits of Cottleville (573-751-9268)
No Tax Due Letter from the Missouri Department of Revenue (573-751-9268) with "Cottleville" listed in the upper right.
City of Cottleville Occupancy Inspection Permit (contact City Hall at 636-498-6565, 0)
Certificate of Insurance for Workers Compensation Coverage
Building Permit Application is needed for new building and tenant finishes.
Please contact the City Clerk at [email protected] for any new business questions.
Please note: some businesses require additional application processes, such as, rezoning, conditional use permits, etc. We can assist with these applications/processes when necessary.
A Conditional Use Permit/Application may be required for your business type.
ALL new businesses require a conditional use permit when locating within the Cottleville Old Town Historic District.
ALL changes to any signage and/or exterior building within the Cottleville Old Town Historic District requires a Certificate of Appropriateness.