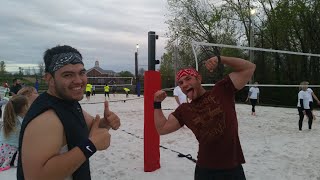 Register for a Sand Volleyball League in Legacy Park online at Missouri Sand Volleyball, and click on the Cottleville Legacy Park location. No teams will be added to the League without payment.
Spring, Summer, & Fall Leagues are offered. Tentative Schedule: Mondays, Wednesdays, Thursdays, Fridays, & Sunday Evenings.
Tuesday and Saturday all day free play - no leagues.
Sand volleyball courts are not available for reservations. They are first come first serve, unless occupied by leagues.
League Rain Out phone number: 314-375-5885