2021 Free Bulk Pick Up Dates:
Click here to find your 2021 Cottleville Subdivision's Free Bulk Pick Up Dates.
This is the time to get rid of old household junk just sitting around!  
Register your address 2 business days prior to the collection date.  No more than 3 cubic yards may be set out (approximately the amount that can fit in the bed of a pick up truck).  Items must be curbside by 6:30 am.   Appliances such as; washers, dryers, stoves, hot water heaters and microwaves ARE eligible for free bulky pick up.
All outstanding balances must be paid before scheduling.
THE FOLLOWING ITEMS ARE PROHIBITED from bulky pick up:
hazardous waste, commercial waste, wet paints, motor oils, items that exceed 8 feet, grass clippings, extra bags of refuse, tires, car batteries, white goods/appliances with freon such as; freezers, refrigerators, wine coolers, mini fridges, dehumidifiers, etc.
Other Bulk Item Disposal Options
Drop Off - Bulk items may be taken to the St. Peters Recycle City facility for a fee. 
Appliances that do not contain freon are free.   
Your Cottleville Resident Privilege card is required and can be obtained at the following locations.
Curbside Pick Up - Arrange a special bulk pickup for a minimum fee of $55 per 3 cubic yard, payment (via cash or check) needs to be received at the time of scheduling at Cottleville City Hall.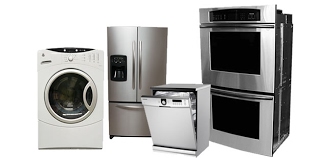 White Goods/Appliances (refrigerator, freezer, washer, dryer, dish washer, hot water heater, stove, dehumidifier) can be disposed of by purchasing Appliance Tags at City Hall for a fee of $23/tag via check or cash. White Goods are picked up on Fridays. Scheduling must be made before noon on Thursday for Friday pick up.
The Appliance Tag must be placed on the item and the item must be placed at the curb on the date indicated by 6:30 am.  Remove appliance doors OR securely fasten them closed with a zip tie.
*If White Goods need to be disposed of in a hurry, they may be taken to Recycle City .
Appliances without freon are free drop off with proof of your Cottleville Resident Privilege Card. 
Appliances with freon will have a disposal fee.
20, 30, and 40 cubic yard dumpsters are available per completion of an agreement and full payment of $350.
See the 'forms & permits' page for the roll off/dumpster form.
The fee includes one time drop off, one time pick up, and a net weight up to 5 tons.
Additional tonnage over 5 tons is billed at $34 per ton.
Non-use fee is $7/day after seven days per drop off.
Additional fees include $23 per appliance with freon.